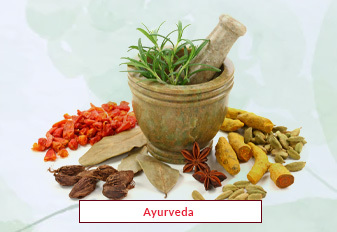 Ayurveda is an ancient Indian system of holistic medicine focusing on balance in body, mind, and spirit. It centers around three doshas (Vata, Pitta, Kapha) representing individual energies. Through personalized approaches including herbs, diet, yoga, and meditation, it aims to maintain strong digestion, mental clarity, and emotional balance. While influential, its scientific efficacy is debated, so consulting with healthcare experts is advised.
Book an Appointment
About Ayurveda
Ayurveda treatments revolve around the doshas (Vata, Pitta, Kapha) that exert their influence on both the body and the mind. The methodology endorses individualized techniques, including modifying dietary habits, harnessing the potential of natural remedies, engaging in yoga, and immersing oneself in meditation to enhance the overall panorama of health. Central pillars encompass the realm of digestion and attaining cognitive equilibrium. Despite its worldwide recognition, the scientific endorsement of Ayurveda exhibits variability, underscoring the paramount necessity of procuring guidance from adept professionals before amalgamating its foundational principles.
Procedure of Ayurveda
Constitutional Analysis: Ayurveda identifies individual body-mind types (doshas) and their imbalances.

Diet and Nutrition: Personalized diet plans are designed to balance doshas using specific foods.

Herbal Medicine: Natural remedies target imbalances with personalized herbal formulations.

Lifestyle Balance: Regular routines, yoga, and meditation promote overall well-being.

Therapies and Cleansing: Panchakarma detoxifies and rejuvenates the body through therapies.